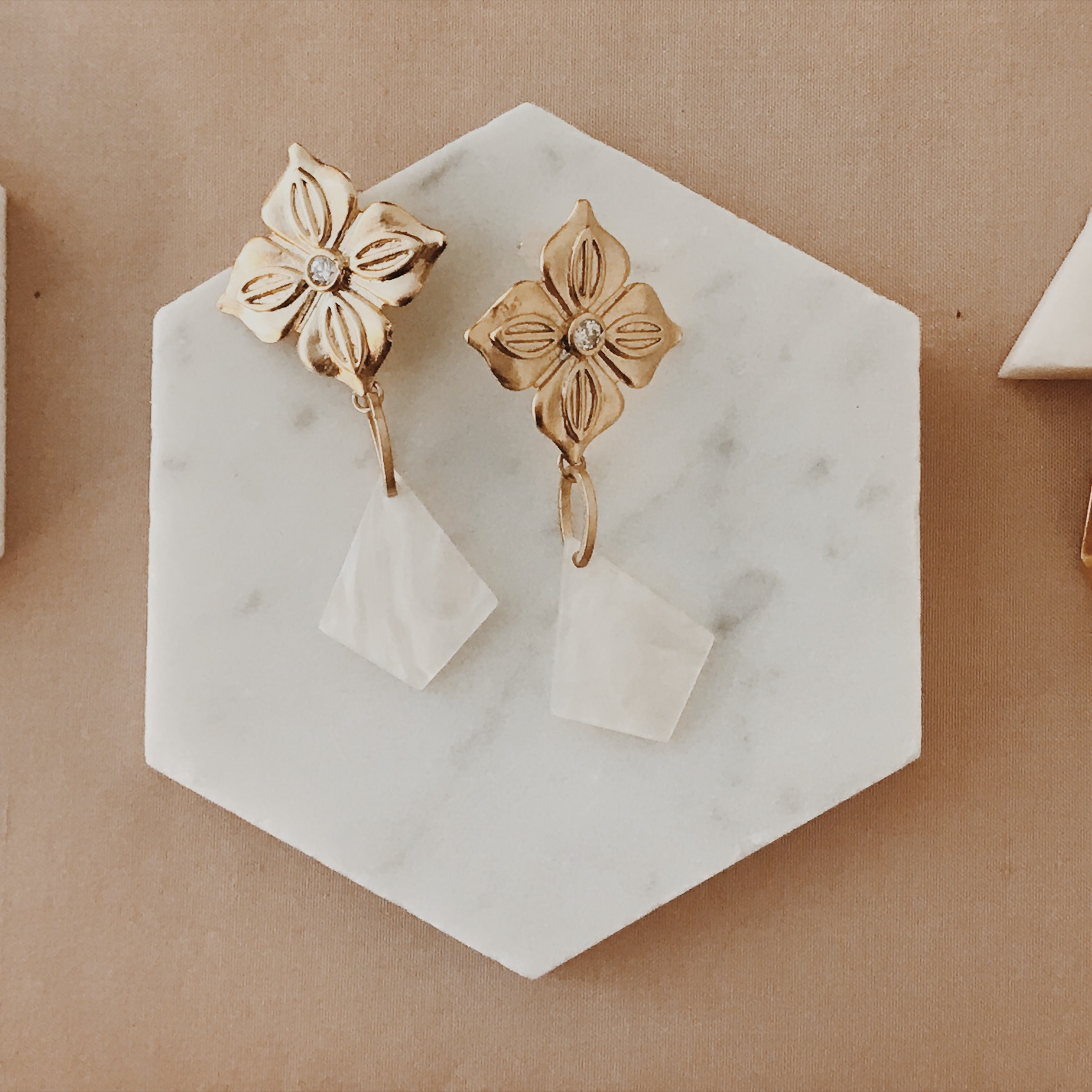 Saffron Drops
The New Saffron earrings are truely magical.
Small diamond shaped, white tortoise shell, acetate pendants hang from Matt gold flowers featuring a single cubic zirconia in each centre linked together by large Matt gold oval rings.
These earrings measure approx. 4cm in length (the drop)

and 1.5cm wide (from side to side).